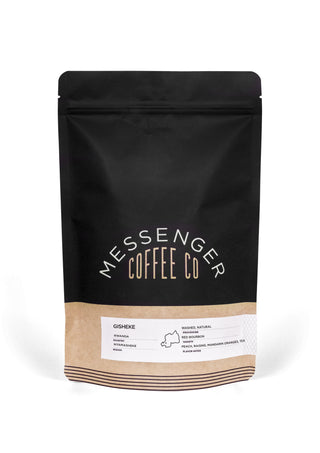 rwanda
gisheke
Peach candy and lemon bar sweetness pair with fruitier notes of raisins and mandarin oranges, finishing with a lingering floral notes of Rooibos tea and nuttiness of candied almonds. 
read more about Rwanda
Washed, Natural
---
Processing
Peach, raisins, mandarin oranges, tea
---
Flavor Notes
We are now very happy to share with you our first offering from our friends Higa Coffee, Rwanda Gisheke. Gisheke, the name of the Washing Station where this coffee was processed and is a forerunner for coffee production in Rwanda. Gisheke is in western Rwanda along the shore of Lake Kivu, one of the Great Lakes of Africa.
EARTH/COCOA
BRIGHT/FLORAL