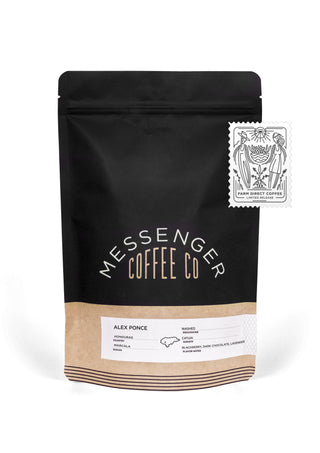 honduras
alex ponce
Blackberry and grapefruit-like citrus notes balance perfectly with a silky smooth texture and a sweet, floral finish of dark chocolate and lavender.

Blackberry, Grapefruit, Dark Chocolate, Lavender
---
Flavor Notes
This washed process coffee is from Alex Ponce's farm in La Paz. Due to higher elevations and cold, dry nights, this coffee has more time to ripen on the tree and rest while drying, resulting in a rounded and sweet Catuai.
bright/floral
earth/cocoa