The production of great coffee starts long before it gets into our hands.
Our approach to sourcing is a part of the core philosophy of our company. We search for different varieties and processing techniques that impact the coffee's flavor and allow these natural variables to change the cup profile. This gives our customers a complete look into the incredible flavors that are, by nature, coffee.


Farm-Direct Relationships, Roasted in Kansas City.
Quality driven farmers cultivate their coffee crop to be its best. It is their work that builds the foundation for what makes great coffee. A sincere relationship is defined not only by the end result, but also by the beginning and by everything in-between. We are committed to developing real relationships and buying coffee in a manner that is honest and ethical. By drinking coffee sourced this way, you are making a measurable impact for the producers and their families.

Arturo Angel Paz
Finca La Colmena
Las Flores, Honduras
Maria Reyes
Santa Barbara, Honduras

Shanta Wene Mill
Bensa District
Sidamo, Ethiopia
Carrying
the quality
of the
farm to
the people


We taste hundreds of coffees every season in search of a wide range of flavors that could be an interesting complement to our lineup. Using our senses and our highly-technical Loring coffee roasting systems, we can have complete control over the roast. The goal is to find the perfect balance of sweetness and complexity for each new coffee we discover.
As Messengers of the farm, we never force a coffee to be something it isn't. We proudly share the diverse world of coffee flavors with our diverse community of coffee lovers.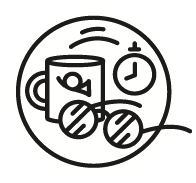 EST. 2013


In 2013, three small coffee companies with like-minded people teamed up to discuss the future of coffee in Kansas City. With an agreement to focus on equality throughout the coffee supply chain, high quality products and service, we launched Messenger Coffee.

For the first four years, we devoted our time to building relationships with coffee producers and serving other coffee shops with fresh roasted coffee, consulting and barista training. We were building the company and hopping from warehouse to warehouse in the suburbs while searching for the perfect location to call home.

In October of 2017, we opened our flagship roasting facility and cafe at 1624 Grand Boulevard in the heart of the city. This big, beautiful space stands as a resource for our wholesale accounts and our customers can now experience our coffee roasting first hand.

It's good to be home.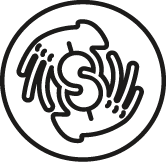 From the beginning of the company we knew we wanted to make an impact at the farm level
In our original business plan we committed to collecting 10% of what we pay for raw coffee from every pound we sell of roasted coffee and set it aside for the benefit of the coffee producers. This includes everything from building coffee nurseries, tiling fermentation tanks, to investing in their education system.
The Farm Direct Badge
Our Farm Direct badge certifies the coffee was purchased in a way that directly impacts the producer. That means building a real relationship, offering a higher price for their coffee, and committing to the harvest every year. We spend time in coffee growing regions around the world with our Farm Direct partners and address their real needs. Follow our blog for information on our trips and projects abroad.