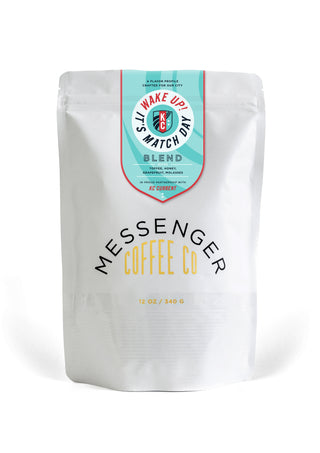 blend
wake up! it's match day blend
In collaboration with the KC Current, we are raising the bar with this new blend. Like The Current's commitment to becoming the best women's football club in the world, Messenger is committed to bringing our customers the best global coffee selection.
10% of all proceeds will be donated to Synergy Services.
Washed & natural
---
Processing
Toffee, Honey, grapefruit, molasses
---
Flavor Notes
The Wake up! It's Match Day Blend celebrates building a stronger KC donating 10% of all proceeds to Synergy Services. Get in the game, score a bag today!
bright/floral
earth/cocoa