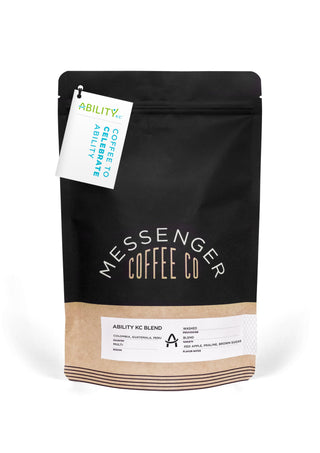 blend
ability kc blend
The Ability KC blend is a reflection of a true partnership. With over 30 members from Ability KC contributing flavor preferences through several coffee cuppings, and Messenger's roasting team executing their vision.
Colombia, Guatemala, Peru
---
Country
red apple, praline, brown sugar
---
Flavor Notes
The result is a crowd-pleaser! With tons of sugary sweetness and body, this coffee stands up to cream without sacrificing any complexity in its soft, Gala apple-like acidity.
bright/floral
earth/cocoa